Your Firewall and Endpoint – Working Together
Sophos Firewall is part of the world's best cybersecurity system, integrating in real time with Sophos Central and Intercept X.
Monitor Health and Threats
Sophos Firewall and Intercept X work together to continuously share health information over Security Heartbeat™ so you know the health of your network at a glance and are instantly notified of any active threats.
Automatic Threat Isolation
When either Sophos Firewall or Intercept X identifies a threat, they work together to provide an automatic response with dynamic firewall rules and lateral movement protection isolating a compromised host to prevent spread, hacker communication, and data loss.
100% Application Visibility
Intercept X is constantly sharing networked application information with Sophos Firewall to identify, control, and provide SD-WAN routing of your important business apps all while blocking any unwanted apps.
Lateral Movement Protection – Your Network on AutoPilot
Sophos Firewall is part of the world's best cybersecurity system, integrating in real time with Intercept X.
Once hackers or threats get on your network, the first thing they will try to do is move to other systems – laterally. They seek to gain control of as many systems as possible.
Lateral Movement Protection, a Synchronized Security feature, stops threats dead in their tracks. It prevents the threat or hacker from spreading to other systems, stealing data, or communicating back to the host.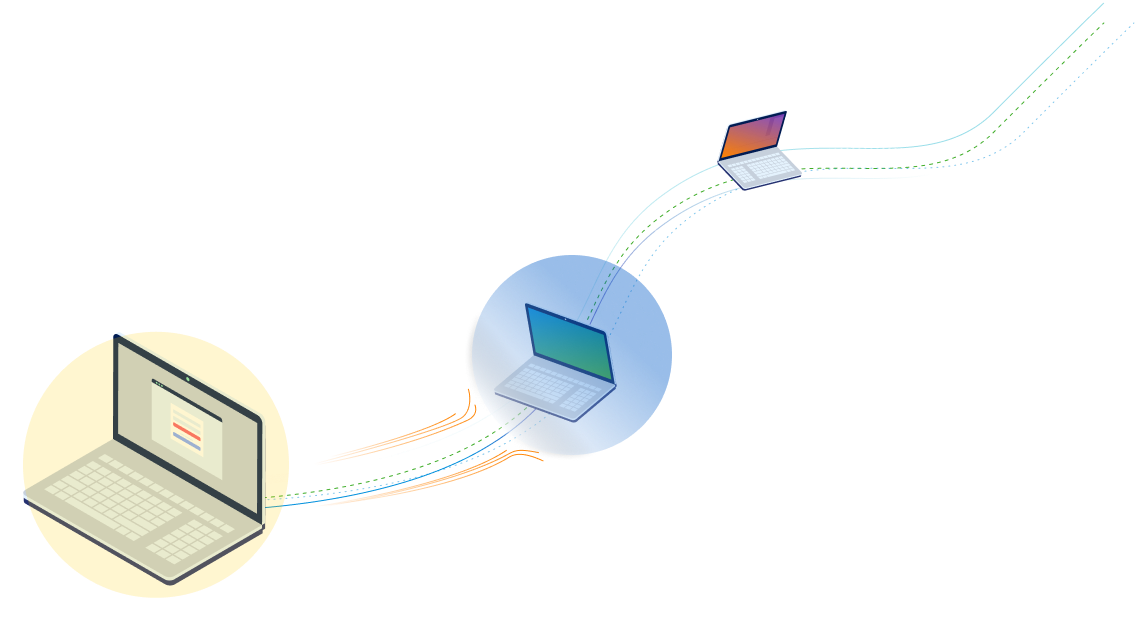 When a threat is detected, Sophos Firewall coordinates a synchronized defense with all other endpoints on the network. This isolates the compromised host even on the same switch or network segment.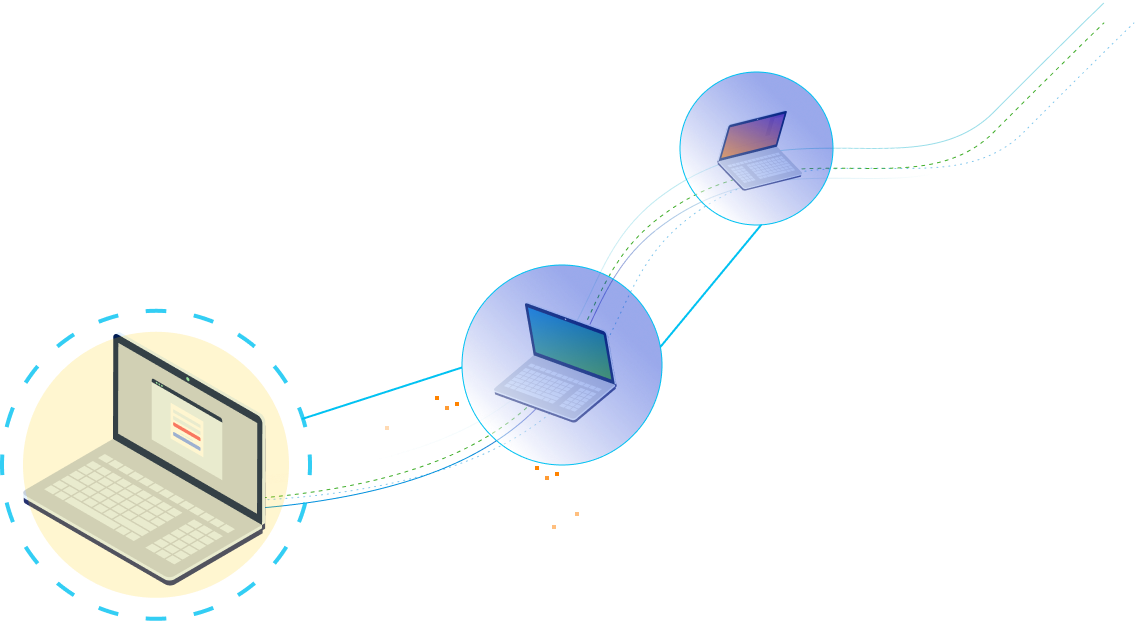 Synchronized Application Control
A Breakthrough in Application Visibility
Synchronized Application Control automatically identifies all unknown, evasive, and custom applications running on your network so you can easily prioritize the ones you want, and block the ones you don't.
How It Works
Synchronized Application Control is activated whenever there is unidentified app traffic on the network.
Intercept X shares the application path and executable with Sophos Firewall through Security Heartbeat™.
Sophos Firewall can automatically classify the new app and you can change its category any time.
The new application can now be controlled by policy to block, throttle, or prioritize it.
Synchronized User ID
Agentless User Identity
Synchronized User ID shares User Identity between Intercept X and Sophos Firewall, eliminating the need for separate agents on your Active Directory Server or clients for reliable user identity.
Synchronized SD-WAN
Powerful, Reliable Application Routing
Harness the power of Synchronized Security to optimize WAN path selection for your important business applications.
Use Synchronized Application Control for traffic matching criteria in SD-WAN routing policies.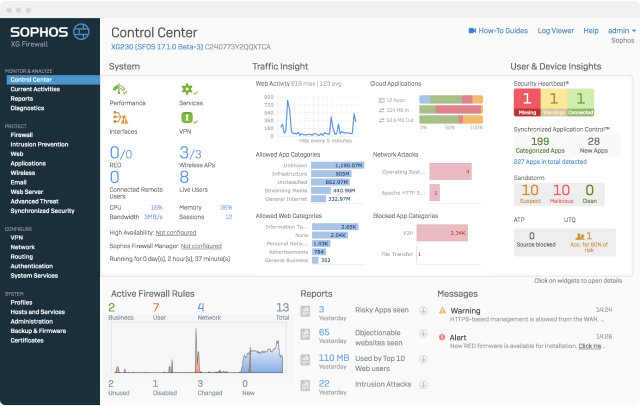 One Console to Manage it All
Sophos Central enables you to manage all of your IT Security protection through a single cloud-based platform.
The Sophos Central dashboard consolidates all your alerts, enabling you to focus on what's important. It also makes central management of all your firewalls and other Sophos products a breeze.
Sophos Central is accessible from anywhere, on any device, any time. It doesn't get any easier – and it's free. You don't need to deploy anything or pay extra to make your life easier with Sophos Central.
Regain Trust in a World of Zero Trust
On your path to Zero Trust, Sophos Firewall and Synchronized Security lead the way. Trust nothing. Verify Everything.
Analyze

Synchronized Security automatically identifies, authenticates, and verifies users, apps, devices and their trustworthiness – in real time.

Adapt

Security Heartbeat dynamic firewall policies adapt instantly to changes in trust including device compliance, health status, and user, app, or traffic identity.

Automate

Synchronized Security automates network access control and device isolation to enable adaptive micro-segmentation.

Easily Add Synchronized Security to Your Network
You can enjoy all the benefits of Synchronized Security and unlock the full potential of your Intercept X investment whether Sophos Firewall is replacing your existing firewall, or running in-line with it.
Our XGS Series appliances come with fail-open bypass ports that make an inline deployment easy and risk free.
Take it For a Test Drive
Demo all Sophos Firewall's features.
Instant access. No Installation. No Commitment.