New Graduates, Internships and Student Programs 
Student and Trainee Programs at Sophos 
When highly talented people work together in an environment where they can do the best work of their careers, amazing and successful companies are built. Here at Sophos, our new graduates and internship programs are dedicated to cultivating the next generation of talent across all of our different teams and departments.
Our programs offer individuals the opportunity to gain real-world experience and develop their skills working alongside some of the best and brightest team members. Internship roles include Threat Analysts, Software Engineers, Marketing, SophosLabs, and SDRs.          
Here is a summary of our programs offered globally:
Canada
Sales Development Representative Intern Program: Typically, nine weeks from March through May where students study Monday to Wednesday and work at Sophos Thursdays and Fridays. We usually take on two to four SDR Interns at a time, with two permanent positions available at the end of the Internship. Interns can interview for a full-time permanent role at the end of their college degree. Many of our SDR Interns are still at Sophos. 
Co-op Program: This is with our ESG and NSG Development groups. Co-ops can work for the winter or summer term while studying. Typically, these co-op placements are for either four months or eight months - students choose the duration based on whether they want to take another semester off studying to work (and get paid) or go back to college to finish their degrees faster.  
Technical Support BCIT Graduate program (CISA course – Computer Information Systems Administration): We have a lot of BCIT students that came through this program working in our Technical Support Group. The latest session held was in April 2021.  
United States
Summer Internship Program: This is a 10-week program for students across all areas of study. The internships offered are a mix of technical and non-technical roles, all working full time, 40 hours a week. Interns work on a variety of projects, attend Sophos panels, and internship events throughout the summer.
The SEO Program: Sophos partners with SEO to fill our internship roles. We started partnering with SEO - a non-profit organization aimed at providing Black, Hispanic, and Native American college students with summer internships that lead to coveted full-time jobs.  
MDR Internship Program: As an MDR Threat Analyst Intern, you will support the Managed Detection & Response (MDR) team in its effort to protect organizations against the most advanced threat actors in the world. You will expand your skillset through a wide variety of experiences, detecting and responding to cyber-threats as they occur in real-time. You will collaborate with seasoned threat analysts to investigate, identify and neutralize cyber threats within our customer base.
To apply, visit the Careers Job Search page and search for "MDR Threat Analyst Intern" positions.
Internships: Our main focus for interns in the UK is engineering, but we also have a handful of interns in marketing. Sophos uses internships to assess students for future capability and the career motivation for Sophos with a view to offering them full-time and permanent employment when they graduate. Many of our interns are successful in joining Sophos as graduates.  
Apprenticeships: The UK government created an apprenticeship levy to support students to train in the workplace as an alternative to the university (high school) route to qualification. Employers in the UK can apply for funding from a tax levy to support hiring apprentices, typically over a two, three, or four-year period (depending on level of qualification sought or required). Learning on the job is supported by professional training and established and contracted learning hours to supplement and support the individuals scale up to the role.
Graduate Scheme: Sophos UK hires a good number of graduates, particularly in engineering. However, most come back to Sophos via their experience during a prior internship scheme with us. We advertise for each of these schemes via LinkedIn. 
Work Experience: Sophos works with students from local schools and colleges to highlight technology as a future career, such as offering them a one-week placement, and keeping in touch when they head to university, particularly if studying a technical degree.   
Other student events Sophos UK has run include:
Virtual visit to Sophos (during the pandemic)
Intro to Sophos careers talk with Sophos engineers
A SophosLabs created and delivered a presentation and an interactive cybersecurity quiz through Science Oxford for STEM Insight Week; students from various schools joined for a half-day event
A presentation to the National Museum of Computing for a STEM Girls' Day
Ireland
Internships: Sophos partners with Munster Technical University (MTU) in Cork, which has an Information Technology course with the best match for Technical Support's required skillset. Students in Year 3 can join Sophos for an 8-month placement. Typically, we interview candidates in September prior to a January start. Students have a choice of leaving with a Degree at end of year 3 (at end of placement) or, return to college for a fourth year extended qualification, more akin to a Hons degree. Sophos has offered permanent positions to several students via the program.    
Germany
Internship: As an intern you work like a regular employee up to 40 hours/week in the respective department. You will be involved from the first day in all daily work scope to get a first impression of the job you would like to do later. 
Traineeship: As a Trainee or Working Student, you work for a maximum of 20 hours/week alongside your studies and get professional work experience, which fits to your major subject. 
Apprenticeship: As an Apprentice, you gain both theoretical and practical experience. You learn theoretical segments at vocational school and the practical elements at Sophos, where you will be directly involved in the operational processes. This program typically runs between 2.5 – 3 years. 
India
Internship Program: This is a six-month long internship for 15 to 20 young professionals that are curious and passionate about cybersecurity. Upon completion of the internship, interns can transition to full time positions. Central and Cloud teams continuously engage with young talent out of college for positions in their teams. NSG uses a progressive approach of posting the problem statement on social media encouraging young talent to submit their solution as a video and letting us know why Sophos should hire them.   
MDR Internship Program: As an MDR Threat Analyst Intern, you will support the Managed Detection & Response (MDR) team in its effort to protect organizations against the most advanced threat actors in the world. You will expand your skillset through a wide variety of experiences, detecting and responding to cyber-threats as they occur in real-time. You will collaborate with seasoned threat analysts to investigate, identify and neutralize cyber threats within our customer base.
"Despite being 38 years old, I took up the internship and was treated with nothing less than the utmost respect. No one here questions your path to get to MDR; they simply welcome you with open arms."
"Overall, I never had a bad experience with anyone from Sophos. Everyone was ready to go out of their way to help us."
"I really liked this program and recommend it to anyone who wants to start a cybersecurity career in any role. This provides a solid base of fundamentals with a mix of real world experience."
"I enjoyed that everyone was willing to help in some way, shape, or fashion; there was never an 'I'm too busy for you' moment."
"Everyone is open to help you to grow as a person and as an analyst. No one would say 'no' to you, and that is due to the awesome culture that Sophos gives."
Employee Bios - Students, Trainees, Graduates, and Interns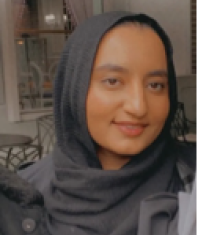 Sabah Saddiq, Software Engineer, Development, Abingdon
I'm a Computer Science graduate. I secured a placement year with Sophos during my degree, which went really well, and which is why I returned as a Software Engineer. The placement year was a great opportunity, and I couldn't have asked to start my career with a better team; everyone was always ready to help making the steep learning curve a lot less painful. I was always being mentored by my development team, who I could approach at any time. Despite the daunting challenge of working on real projects that would be released to customers, it was a great learning experience and being treated as real employees gave a genuine insight into how a career in this industry will look like. The onboarding as an intern was very smooth. My manager was excellent throughout the year; during our fortnightly one-to-ones we would discuss current projects, my progress and work together in setting goals for my improvement. Overall, Sophos is a positive, nurturing, and inclusive work environment.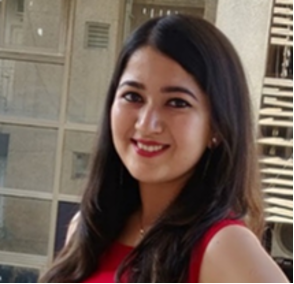 Shreya Phadke, Threat Researcher, SophosLabs, Ahmedabad
I work as Threat Researcher in Sophos Labs in India. I completed a Bachelor of Technology in Computer Engineering from Nirma University in Ahmedabad. I joined Sophos in January 2018 as an intern through campus recruitment in college and converted to full time employment in the July as a Threat Researcher. I was interested in the cybersecurity field and looking forward to learning malware analysis, so SophosLabs was a great place to start my career. In my college, I didn't have any subjects related to malware analysis, so this was completely new to me, and I learned from scratch. I had a wonderful onboarding experience. I received a joiner gift pack which was exciting for a fresher like me. The HR team continuously kept in touch and the induction program was great. Throughout my career with Sophos, I get to learn new things every day. I am now on my way to my path to management by becoming a trainer for the new intern's batch. It has been a great learning experience so far. All my team members are very supportive and helped me a lot during this journey from intern to a successful threat researcher.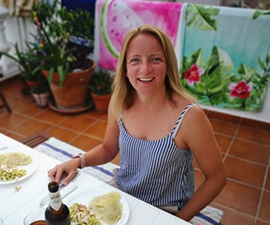 Chloe Acebes, Director, Software Development, Abingdon
I'm a Director in the Software Engineering department at Sophos. I've been at Sophos ever since I left university nearly 20 years ago. I joined Sophos' first ever Software Engineering Graduate Training Program after I finished my degree in Physics & Astronomy at the University of Glasgow. The graduate program involved three months of training, where the other graduates and I learned a whole range of things, including C++ coding, how Sophos uses a bespoke language for malware detection, and even how the Sales and Support teams operate. Joining as part of a group, as happens these days with Sophos' Internship Program, was a great way to make friends and provided additional support while settling into a brand-new working environment. After the training completed, we were placed into teams, and given a mentor to show us the ropes and answer any questions. Since then, I've worked in a range of teams and on a range of products in the Engineering department. I've progressed from a Graduate Software Developer writing code for various parts of Sophos' Endpoint products, to a Director leading teams of Engineers to develop Sophos' next-gen EDR products on Windows and Linux.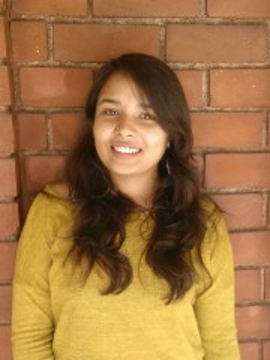 Priyanka Sahani, Software Engineer, Development, Ahmedabad
I joined Sophos as an intern and within a year I was converted to a permanent employee. I completed my graduation in Computer Science and Engineering from Parul Institute of Technology, Vadodara, India. I applied to Sophos via LinkedIn as I heard positive reviews about Sophos' work culture. Joining with Sophos was a smooth process. The warm onboarding and welcoming experience ensured me that I had entered the right organization for my career. My manager shared trainings details immediately and provided information on my work profile and future career prospects. Each day at Sophos comes with new challenges and with an attitude of learning there is no one who can stop gaining knowledge here. Sophos is a place where we can explore and enhance our skillset. Sophos provides us a challenging workplace with new issues and new resolutions to explore and attain expertise.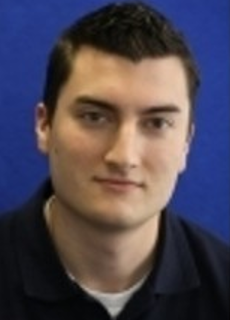 Christopher Döring, Global Escalation Support Engineer, Wiesbaden
I completed vocational trainings as 'Staatlich geprüfter Medientechnischer Assistent' (Nationally Certified Media Technology Assistant) as well as 'Fachinformatiker - Systemintegration' (IT specialist for system integration). I started with Sophos back in August 2004. My former informatics teacher taught us the fundamentals of encryption and IT security, which got my attention and made me want to broaden my knowledge in these areas. Sophos was a perfect fit for me. With the ever-changing environment we are operating in and challenges we are presented with, you keep developing your skill set every day, which does not only help on your current role but also broadens future personal development options. Keeping up with latest tech developments can be a challenge and it's easy to fall behind if you don't spend time on learning. I'm glad that we are offered different learning platforms as well as allocated times to keep us up to date.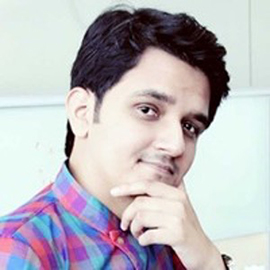 Naimish Shah, Software Engineer, Development, Ahmedabad
I am a software engineer in NSG based out of India. I completed my bachelor's in Computer Engineering from Venus International college after finishing a diploma in Computer Engineering from LDRP Institute of Technology and Research in Gandhinagar. My primary goal in career is to become excellent in quality assurance and get hands-on experience with different technologies. I joined as intern with Sophos in September 2018 and was converted to permanent employee the following June. I was looking to gain actual experience in corporate life, work, and culture. During my onboarding as intern, I had clear instructions from my hiring manager and HR team. My hiring manager was my mentor, and there were three buddies working together on the same project. Working with different teams on different projects was challenging but ultimately it was a nice experience with memorable moments. I have learned many things and continuing to learn now. I have worked with different teams in my journey and gained useful experience in my role at Sophos.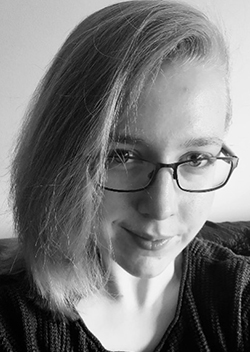 Mel Inkersole, Software Engineer, Development, Abingdon
My first interaction with Sophos was back in November 2017 when I had my intern assessment day. I was successful and joined a year-long internship as part of my sandwich year (2018-2019). At the end of the year, I returned to Oxford Brookes University where I completed my BSc in Computer Science with first class honors in June 2020. I re-joined Sophos shortly afterwards. I was given opportunities to pair with senior engineers to get me up to speed and was given plenty of entry-level work to do, which enabled me to gain an understanding of the infrastructure and products. As my skills improve, so does the complexity of the work that I am assigned. I am constantly learning and being challenged in my career, which I am thoroughly enjoying and feel fulfilled by. I am currently working on a feature for one of the next generation products. I am eager to continue developing myself as a professional in this field and look forward to what the future holds!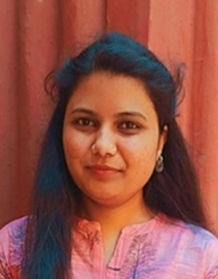 Shivani Kasar, Threat Researcher, SophosLabs, Ahmedabad
I work as Threat Researcher in Sophos Labs, India. I completed my engineering in Information Technology from Pune Institute of Computer Technology in India. I joined Sophos as a Threat Researcher in July 2021. Currently I am undergoing my training and thoroughly enjoying it. My motive behind joining Sophos was that here the freshers get hands-on experience in cybersecurity. The working environment here is friendly, and it reflected in the hiring process too. Everyone is very helpful and always co-operative. Here the students and freshers come up with the innovative ideas and concepts - they bring fresh energy passion and enthusiasm in the team, which are some significant benefits that a manager or team can gain by working with them.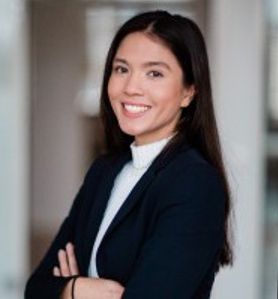 Vivian Tan, Marketing Specialist, Wiesbaden
I'm part of the EMEA Central Marketing Team at Sophos. I'm in charge of campaign execution, digital marketing, and social media in my region. I knew about Sophos because I actually had Sophos Home installed on my computer and my father has worked in the IT industry for many decades. I finished my studies in Tourism Management and I was looking for an interesting industry to intern in. During that time, I found Sophos' internship ad for Event Management, which I originally applied for since it was one of my main focuses at university. I was very intrigued by the IT industry in general and I felt like I wanted to learn more about it. I appreciated that I had my own projects to work on and take responsibility for. The team played a huge factor in why I wanted to continue to work at Sophos.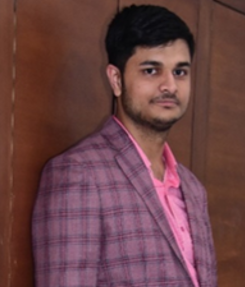 Aditya Raj, Intern, SophosLabs, Ahmedabad 
I am a final year Bachelor of Technology (Electronics and Communications) student at the LNMIIT, Jaipur. I have an interest in programming and problem solving and enjoy doing competitive coding. I am currently working at Sophos as an Intern in the field of threat researcher, and I have been working with the Application Research Team here. The cybersecurity field had always intrigued me. So, when Sophos came for the campus placement to my college, I went through the job description carefully and found it to be aligned to my interests and decided to join Sophos. At Sophos, I have learnt about the importance of working in a team and promoting a healthy work culture. I've got first-hand experience on some of the trending technologies in the cybersecurity space and become acquainted to working in a professional environment. The transition from university to the workplace didn't turn out to be as challenging as I had expected. It was mainly thanks to the supportive team I was introduced to that helped me a lot with settling in and in getting me acquainted with the culture here.