Managed Detection
and Response

More customers (15,000 and counting) trust
Sophos for MDR than any other vendor. 
Managed Detection and Response provides superior cybersecurity outcomes.
Sophos Managed Detection and Response is a fully managed service delivered by experts who detect and respond to cyberattacks targeting your computers, servers, networks, cloud workloads, email accounts, and more.
We detect more cyberthreats than security products can identify on their own.
We detect more cyberthreats than security products can identify on their own.
Our tools automatically block 99.98% of threats, which enables our analysts to focus on hunting the most sophisticated attackers that can only be detected and stopped by a highly trained human.
We investigate and take action on your behalf to stop threats from disrupting your business.
We investigate and take action on your behalf to stop threats from disrupting your business.
Our analysts detect, investigate, and respond to threats in minutes, whether you need full-scale incident response or help making accurate decisions.
We identify the root cause of threats to prevent future incidents.
We identify the root cause of threats to prevent future incidents.
We proactively take action and provide recommendations that reduce risk to your business. Fewer incidents means less disruption for your IT and security teams, your employees, and your customers.
Our experts detect and neutralize threats faster than anyone else.
Image
*AV-Test 2021 average score; Sophos Managed Threat Response current performance metrics
Stop Threats in Their Tracks
Our team quickly learns the who, what, when, and how of an attack, and can respond to threats in minutes.
Sophos Central is your single dashboard for real-time alerts, reporting, and management. Weekly and monthly reports provide insights into security investigations, cyberthreats, and your security posture.
Sophos MDR Is Compatible with the Cybersecurity Tools You Already Have
We can provide the technology you need from our award-winning portfolio, or our analysts can leverage your existing cybersecurity technologies to detect and respond to threats. Sophos MDR is compatible with a growing list of security telemetry providers such as Amazon Web Services (AWS), Check Point, CrowdStrike, Darktrace, Fortinet, Google, Microsoft, Okta, Palo Alto Networks, Rapid7, and many others. Telemetry is automatically consolidated, correlated, and prioritized with insights from the Sophos Adaptive Cybersecurity Ecosystem (ACE) and Sophos X-Ops threat intelligence unit.
Image
Image
Image
Image
Image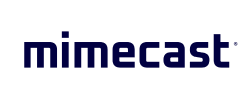 Image
Image
Image
Monitor Internal Network Traffic to Detect Suspicious Activity Faster
As a critical data source for Sophos MDR, Sophos Network Detection and Response identifies potential attacker activity inside your network that other security tools cannot.
Sophos analysts are provided with critical visibility and context for seeing the entire attack path, enabling a faster, more comprehensive response to security threats.
Sophos Breach Protection Warranty
For additional peace of mind, Sophos MDR Complete automatically includes a warranty covering up to $1 million in response expenses for qualifying customers. There are no warranty tiers, minimum contract terms, or additional purchase requirements.
MDR That Meets You Where You Are
No two businesses, IT security teams, or environments are alike. Sophos MDR is a managed security service that meets you where you are and enables you to complete your security and business objectives.
Choose the service options that align with your objectives.
Image
Compatible with your environment
Sophos MDR can be delivered using our integrated security tools, other vendors' security tools, or any combination of the two.
Image
Compatible with your needs
Customized service levels let you choose the best way for Sophos MDR to support your internal teams, from full-scale incident response to detailed notifications and guidance.
Image
Compatible with your business
Our team has deep experience hunting threats targeting organizations of all size and in every industry.
Leading Threat Intelligence with Sophos X-Ops
500+ experts across threat intel, analysis, data engineering, data science, threat hunting, adversary tracking, and incident response, staffing 6 global SOCs in every global region.
Sophos MDR Security Operations Analysts
Our analysts discover indicators of compromise (IOCs), find new ways to hunt for threats, and identify new attackers and adversary groups.
Sophos AI Data Scientists
Sophos Artificial Intelligence produces breakthrough technologies in data science and machine learning to assist human operators in identifying and responding to advanced attacks and sophisticated adversaries.
SophosLabs Researchers
SophosLabs' world-leading threat research capabilities provide deep analysis of malware, attacker tactics, techniques, and procedures, malicious files and URLs, and IOCs.
Security Professionals
Sophos X-OPS provides unparalleled insights to show CISOs and frontline operators how threats are built, delivered, and operate in real time, revealing the full attack picture.
Don't Take Our Word for It
Sophos earned a rating of 4.8 out of 5 stars based on 280+ reviews on Gartner Peer Insights.
Drive Business Value
Businesses must balance cybersecurity risks and investments against business value and outcomes. Their cybersecurity goal is to build a sustainable program that balances the need to protect with the need to run their business.
Sophos MDR enables organizations to capture more value from their business model in the following ways: