Sophos Central Device Encryption
Full disk encryption: the first line of defense
Central Device Encryption Features
Disk Encryption
Protect devices and data with full disk encryption for Windows and macOS, managed alongside our entire cybersecurity portfolio in Sophos Central.
Intuitive
Easy to setup, easy to manage. There's no server to deploy and no need to configure back-end key servers. Start securing devices in minutes.
Compliance
With the increase in remote working, it is more important than ever to secure devices and data. Verify device encryption status and demonstrate compliance.
Self-service Portal
Reduce calls to the IT helpdesk. The self-service portal lets users regain access to their devices so they're back up and running faster - and IT has one less ticket to deal with.
Secure File Share
Confidentially share sensitive files. A password protected HTML wrapper ensures only recipients with the correct password can access a document.
Visibility
Give admins visibility of devices across their estate. Simply ensure machines have been encrypted, or drill down into details about disks and encryption methods.
Take It for a Test Drive
Try Central Device Encryption in a sandbox environment. Instant access. No Installation.
Disk Encryption
Increased remote working makes it more important than ever to secure computers and the data on them. With the huge number of laptops lost, stolen, or misplaced every day, a crucial first line of defense against the loss or theft of devices is full disk encryption. Sophos Central Device Encryption leverages Windows BitLocker and macOS FileVault to secure devices and data.
Intuitive
Part of the Sophos Central unified security console, Central Device Encryption is managed right alongside our entire range of market-leading protections. The web-based console means there's no server to deploy and no need to configure back-end key servers. Central Device Encryption uses the same core agent as Intercept X, meaning existing Sophos customers have no additional agent to deploy and can start encrypting computers in minutes.
Compliance
As a part of compliance requirements, companies often need to verify which computers in the organization are encrypted. And in the case of lost or stolen laptops, they must provide proof these missing devices are encrypted. Central Device Encryption makes it easy to verify encryption status and demonstrate compliance.
A Single Console For All Your Security Applications
Sophos Central Device Encryption is integrated into Sophos Central, your console for managing all your Sophos security products. Configure and administer all your tools in one place.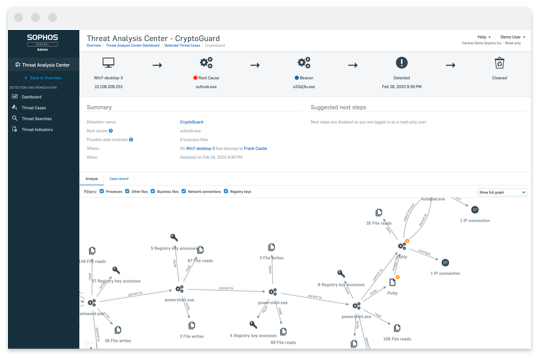 Endpoint Protection
Sophos Intercept X is the world's best endpoint protection, combining ransomware protection, deep learning malware detection, exploit prevention, XDR, and more in a single solution.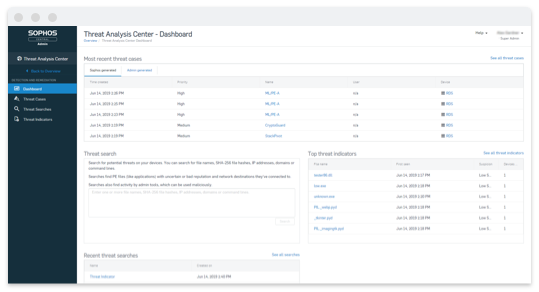 Managed Detection and Response
Sophos MDR provides 24/7 threat hunting, detection, and response capabilities delivered by an expert team as a fully-managed service.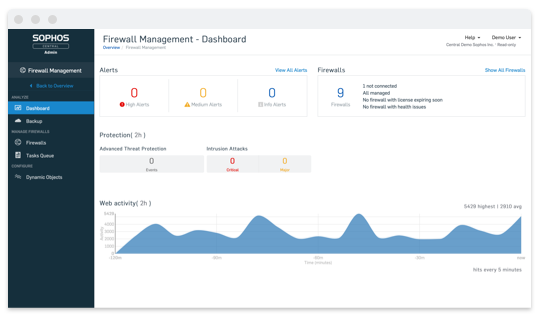 Firewall
Sophos Firewall offers an innovative approach to the way that you manage your firewall, and how you can detect and respond to threats on your network.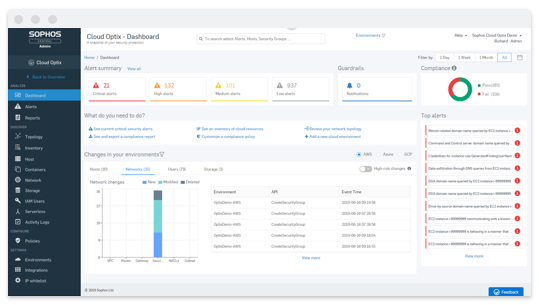 Cloud
Sophos Cloud Optix delivers the continuous analysis and visibility organizations need to detect, respond, and prevent security and compliance gaps that leave them exposed.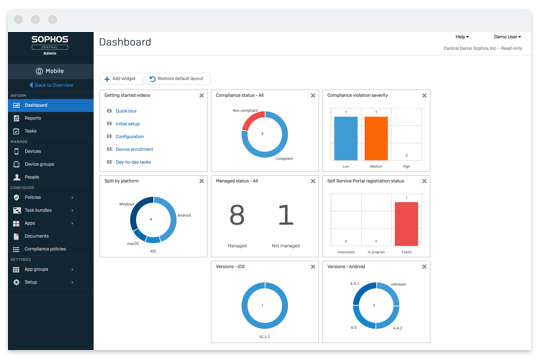 Mobile
Sophos Mobile is a secure Unified Endpoint Management solution that helps businesses spend less time and effort to manage and secure traditional and mobile endpoints.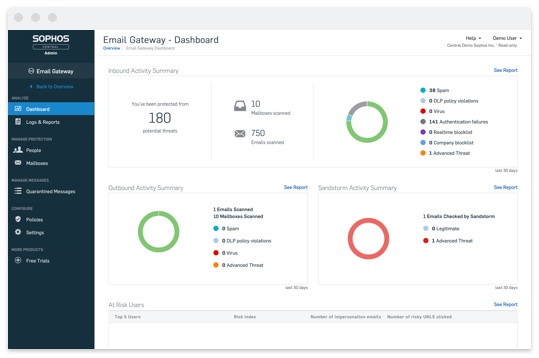 Email
Sophos Email protects sensitive information, and your people, from unwanted and malicious email threats with the latest artificial intelligence.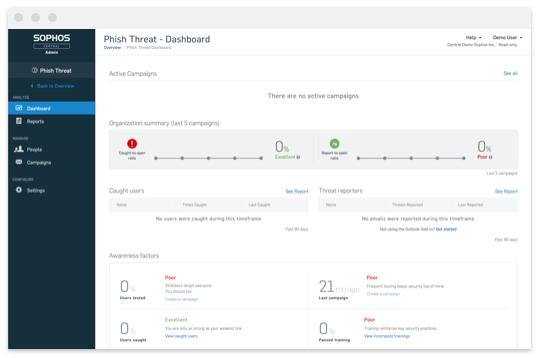 Phishing
Sophos Phish Threat keeps your users safe with effective phishing simulations, automated training, and comprehensive reporting.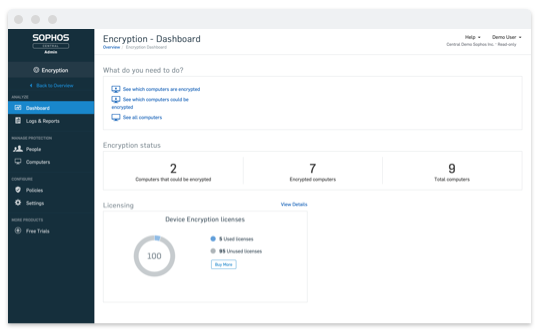 Encryption
Sophos Central Device Encryption provides centrally-managed, full disk encryption from a single, integrated, web-based management center.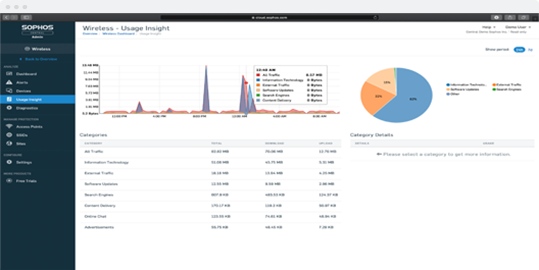 Wireless
Sophos Wireless provides an easy, effective way to manage and secure your wireless networks.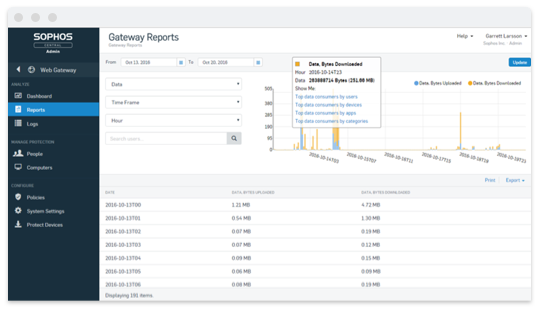 Web
Sophos Firewall appliances makes web protection simple by providing advanced protection from today's sophisticated web malware with lightning performance that won't slow users down.
Sophos SafeGuard
Sophos has announced the end of sale and future end of life for Sophos SafeGuard products. Customers can continue to use the products or renew subscriptions or maintenance agreements until July 2023. The products will be supported until this date.
See the Product Lifecycle page for more details, including migration paths.