MDR Security Service Provider: Sophos Managed Detection and Response
Sophos MDR is a fully managed 24-7 security service delivered by experts specialized to protect your computers, services, networks, cloud workloads, email accounts and more from advanced cyberattacks.
MDR That Meets You Where You Are
Sophos MDR is customizable with different service tiers and threat response options. Let the Sophos MDR operations team execute full scale incident response, work with you to manage cyberthreats, or notify your internal security operations team any time threats are detected. Our team quickly learns the who, what, and how of an attack. We can respond to threats in minutes with average incident closure time of 38 minutes*.
Sophos MDR Is Compatible with the Cybersecurity Tools You Already Have
We can provide the technology you need from our award-winning portfolio, or our analysts can leverage your existing cybersecurity technologies to detect and respond to threats. Sophos MDR is compatible with a growing list of security telemetry providers such as Amazon Web Services (AWS), Check Point, CrowdStrike, Darktrace, Fortinet, Google, Microsoft, Okta, Palo Alto Networks, Rapid7, and many others. Telemetry is automatically consolidated, correlated, and prioritized with insights from the Sophos Adaptive Cybersecurity Ecosystem (ACE) and Sophos X-Ops threat intelligence unit.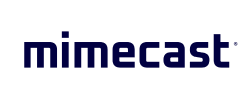 Learn How MDR Can Help Your Organization
Managed detection and response (MDR) is a fully-managed, 24/7 service delivered by experts who specialize in detecting and responding to cyberattacks that technology solutions alone cannot prevent. By combining human expertise with protection technologies and advanced machine learning models, MDR analysts can detect, investigate, and neutralize advanced human-led attacks, preventing data breaches and ransomware.
The reality is that technology cannot stop every attack. Today's well-funded adversaries abuse stolen credentials, security misconfigurations, and legitimate IT tools to bypass defense technologies, and they continually innovate and industrialize their approaches. The only way to reliably detect and neutralize determined attackers is with 24×7 eyes-on-glass delivered by security operations professionals. Providing this round-the-clock expert coverage is unrealistic for most organizations on their own and, as a result, companies are increasingly turning to specialist Managed Detection Response (MDR) providers for support.
MDR Benefits
One of the major advantages of using an MDR provider over in-house only security operations programs is elevated protection against ransomware and other advanced cyber threats.
What are the Benefits of MDR
With MDR you benefit from the breadth and depth of experience of the provider's analysts. A MDR vendor will experience a far greater volume and variety of attacks than any individual organization, giving them a level of expertise that is almost impossible to replicate in house. Threat detection and response is time consuming and unpredictable. The urgent nature of the work can prevent teams from focusing on more strategic — and often more interesting — challenges. Working with a MDR service enables you to free up IT capacity to support business-focused initiatives. Adversaries are most active at the times when your IT team is least likely to be online, such as evenings, weekends, and holiday periods. By providing 24/7 coverage, MDR services provide considerable reassurance and peace of mind. Threat detection and response is a highly complex operation. MDR services provide the expertise for you, enabling organizations to expand their security operations capabilities without expanding their headcount. Maintaining a 24/7 threat hunting team is expensive. By leveraging economies of scale, MDR services provide a cost-effective way to secure your organization and stretch your cybersecurity budget further.
MDR, EDR, and XDR
MDR is a managed service that blends EDR (endpoint detection and response) and XDR (extended detection and response) capabilities. The service is managed by an MDR provider that detects and remediates cyberthreats.
MDR vs. EDR vs. XDR: What You Need to Know
MDR is a managed service that blends EDR and XDR capabilities. The service is managed by an MDR provider that looks for cyberthreats across your IT infrastructure. If a threat is found, your MDR provider responds to the threat for you or notifies you about it. In either scenario, your MDR provider keeps you in the loop about cyberthreats and what you can to guard against them.
An EDR service classifies known threats as it identifies them. The service looks for unusual or suspicious activity across your endpoints. It also uses a database that contains threat insights to compare this activity against cyberthreats. If your EDR service identifies a threat, it automatically responds to it for you.
XDR goes beyond EDR, since it looks for threats across your IT infrastructure. An XDR service tracks things like abnormal network traffic and anomalous cloud activity that indicate a cyberattack may be underway. It provides threat intelligence to help you understand security issues across your IT infrastructure. You can use this threat intelligence to find ways to keep pace with current and emerging cyberthreats and level up your security posture.
Cybersecurity Delivered as a Service
Enabled by Sophos XDR capabilities that provide complete security coverage wherever your data resides, Sophos MDR can:
Sophos MDR: Key Capabilities
24/7 Threat Monitoring and Response
We detect and respond to threats before they can compromise your data or cause downtime. Backed by six global security operations centers (SOCs), Sophos MDR provides around-the-clock coverage.
Compatible with Non-Sophos Security Tools
Sophos MDR can integrate telemetry from third-party endpoint, firewall identify, email, and other security technologies as part of Sophos ACE.
Full-Scale Incident Response
When we identify an active threat, the Sophos MDR operations team can execute an extensive set of response actions on your behalf to remotely disrupt, contain and fully-eliminate the adversary.
Weekly and Monthly Reporting
Sophos Central is your single dashboard for real-time alerts, reporting, and management. Weekly and monthly reports provide insights into security investigations, cyberthreats, and your security posture.
Sophos Adaptive Cybersecurity Ecosystem
Sophos ACE automatically prevents malicious activity and enables us to search for weak signals for threats that require human intervention to detect, investigate, and eliminate.
Expert-Led Threat Hunting
Proactive threat hunts performed by highly-trained analysts uncover and rapidly eliminate more threats than security products can detect on their own. The Sophos MDR operations team can also use third-party vendor telemetry to conduct threat hunts and identify attacker behaviors that evaded detection from deployed toolsets.
Direct Call-in Support
Your team has direct call-in access to our Security Operations Center (SOC) to review potential threats and active incidents. The Sophos MDR operations team is available 24/7/365 and backed by support teams across 26 locations worldwide.
Dedicated Incident Response Lead
We provide you with a Dedicated Incident Response Lead who collaborates with your internal team and external partner(s) as soon as we identify an incident and works with you until the incident is resolved.
Root Cause Analysis
Along with providing proactive recommendations to improve your security posture, we perform root cause analysis to identify the underlying issues that led to an incident. We provide prescriptive guidance to address security weaknesses so they cannot be exploited in the future.
Sophos Account Health Check
We continuously review settings and configurations for endpoints managed by Sophos XDR and make sure they are running at peak levels.
Threat Containment
For organizations that chose not to have Sophos MDR perform full-scale incident response, the Sophos MDR operations team can execute the threat containment actions, interrupting the threat and preventing spreads. This reduces workload for internal security operations teams and enables them to rapidly execute remediation actions.
Intelligence Briefings: "Sophos MDR ThreatCast"
Delivered by the Sophos MDR operations team, the 'Sophos MDR ThreatCast' is a monthly briefing available exclusively to Sophos MDR customers. It provides insights into the latest threat intelligence and security best practices.
See why Sophos is the industry leader in MDR Security Services
With over 35 years of experience and over 100 million people using our products around the world. Sophos is the industry's most comprehensive MDR solution available on the market today. Learn more about Sophos MDR and get a no-obligation quote today.
*AV-Test 2021 average score; Sophos Managed Threat Response current performance metrics