1

Step 1 of 6:

Your Environment

2

Step 2 of 6:

Service Level

3

Step 3 of 6:

Sophos Integrations

4

Step 4 of 6:

Add-on Integrations

5

Step 5 of 6:

Industry Details

6

Step 6 of 6:

Summary Report
Calculate the Cost of 24/7 Cybersecurity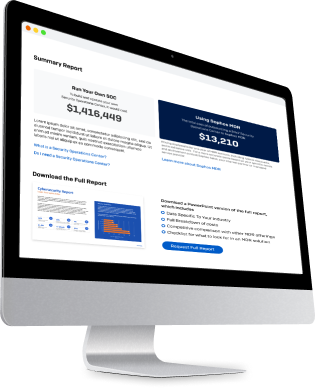 Get an instant estimate for 24/7 Managed Detection and Response (MDR) delivered by Sophos.
Calculate the cost to build and run your own security operations center (SOC).
Get a personalized proposal with detailed threat analysis specific to your industry.
Your Environment
How many employees in your organization use a device (laptop, phone, tablet, etc.) to perform their job?
How many servers do you operate?
How many total office locations do you operate (you do not need to count employees working remotely)?
What level of service do you need?
Do you use any existing Sophos products?
Sophos cybersecurity products work in conjunction with an open ecosystem of technologies. You can use Sophos MDR with any of the products below.
Do you use any third-party cybersecurity tools?
You can use Sophos MDR with your third-party cybersecurity technologies.
Run Your Own SOC
To build and operate your own Security Operations Center, it would cost
Using Sophos MDR Essentials
The total cost of outsourcing a 24x7 Security Operations Center to Sophos MDR
Pricing shown is for one year of MDR Essentials at MSRP, not including typical discounts. For a personalized quote based on your specific needs with available discounts contact Sophos Sales, your channel partner, or your managed service provider.
Learn more about Sophos MDR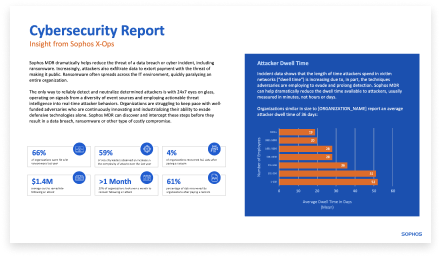 Download a PowerPoint version of the full report, which includes:
Data specific to your industry
Full breakdown of costs
Competitive analysis with other MDR offerings
Checklist of what to look for in an MDR solution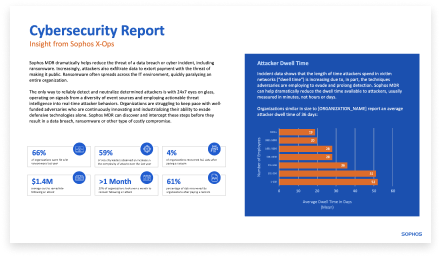 Download a PowerPoint version of the full report, which includes
Data Specific To Your Industry
Full Breakdown of costs
Competitive comparison with other MDR offerings
Checklist for what to look for in an MDR solution