Sophos SASE
The Future of Cybersecurity
Zero Trust, SASE, XDR
inter-connected, integrated, intelligent

Sophos: Your Partner for the Future of Cybersecurity
Sophos has been a leader in leveraging the cloud to deliver innovative cybersecurity solutions, and we continue to do as we transition into the future. Sophos is uniquely positioned to deliver integrated, interconnected, and unified protection solutions combining zero trust, SASE, and XDR to meet your needs today and into the future.
Secure Access Service Edge
Extended Detection and Response
Whether you're in ITOps, NetOps, or SecOps we've got you covered.
Zero Trust Endpoint
In IT operations, trust is a dangerous word. You can't trust anything, or anyone. Our Zero Trust Endpoint makes it possible to establish trust by continually verifying identity, validating compliance and assessing device health, all while providing end-to-end protection. Trust is now earned, not given, and it's a critical component of your secure future.
SASE
In a world without perimeters, network operations has never faced a greater challenge. Sophos SASE enables protection and compliance anywhere and everywhere. It is the evolution of cybersecurity cloud services designed to work together with your on-premise solutions to provide a unified and economical solution for interconnecting and protecting your users, devices, applications and networks — anywhere they happen to be.
XDR
Security Operations are increasingly struggling to keep up. Sophos XDR provides faster, more accurate detection and response — enabling you to see the bigger picture so you don't miss a thing. Filter through the noise to detect faster, respond faster, and reduce risks. XDR is the future of threat detection and response.
Managed By Us, or Managed By You:
Sophos is unique in offering you the ultimate cloud-based management solution for all your Cybersecurity needs with Sophos Central, as well as offering the option to have us manage it for you with our fully-managed 24/7 threat hunting, detection and response service.
What is SASE? Am I ready for SASE?
Secure Access Service Edge
(SASE – pronounced "Sassy") is the continued evolution of cybersecurity in the cloud. You're probably already using some elements of SASE like Zero Trust or SD-WAN. SASE builds on this to enable security services like web filtering in the cloud.
Pragmatic SASE for Everyone
Like you, we're taking a pragmatic approach to cloud-hosted security services. We're implementing SASE services in a way that will immediately add value to your hybrid networks, solving your top problems with a distributed workforce and limited resources all while operating in an extremely hostile threat landscape.  At Sophos, integration, simplicity and value are part of our DNA, so you won't be surprised that they are part of our SASE strategy as well.
Sophos SASE
As with everything we do, Sophos SASE is designed from the start to simplify your cybersecurity world.
We believe that a successful SASE strategy must deliver on three important goals:
Connect Anywhere
The foundation of Sophos SASE is our Secure Access Portfolio, which is already available today enabling you to connect your hybrid network anywhere, anyhow – easily and economically.
Unified Policy
Sophos SASE leverages Sophos Central to enable you to set your policy once, and enforce it everywhere – on-premise, in the cloud, or on the user's Zero Trust device – automatically and economically.
Powerful Protection
Sophos SASE combines our best protection technologies: deeply integrated, predictive, automated and extended threat detection and response to protect users, identities, devices, data, workloads, and infrastructure.
Sophos SASE Products and Services
Secure Access Portfolio
SASE starts with secure access to enable you to connect your hybrid network anywhere and everywhere – easily and economically – regardless of user, device, location, or application. Our full portfolio of secure access products are available today and will provide a seamless transition to SASE cloud-based cybersecurity when you're ready.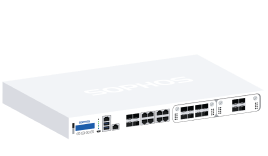 Firewall
Secure Office Access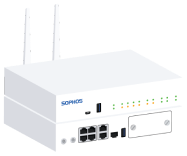 SD-RED
Secure Office Access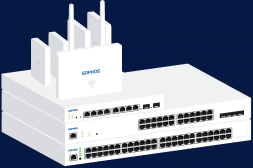 Switch / Access Points
Secure LAN Access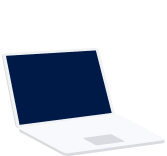 Zero Trust Endpoint
Secure Remote Access
Sophos Zero Trust Endpoint
Sophos Switch and Wireless Access
Service Edge Cloud Services
Our new and upcoming cloud-hosted cybersecurity services will perfectly compliment and integrate with your current Sophos products to enable easy adoption, unified policy, and powerful protection everywhere – all managed through Sophos Central.
Sophos Cloud Native Firewall
Sophos Secure Web Gateway
Sophos Firewall-as-a-Service
Get Started Today
See how Sophos SASE can meet your needs today and into the future.