Optimized for the Cloud
Sophos Firewall offers the world's best network visibility, protection, and response to secure your public, private, and hybrid cloud environments.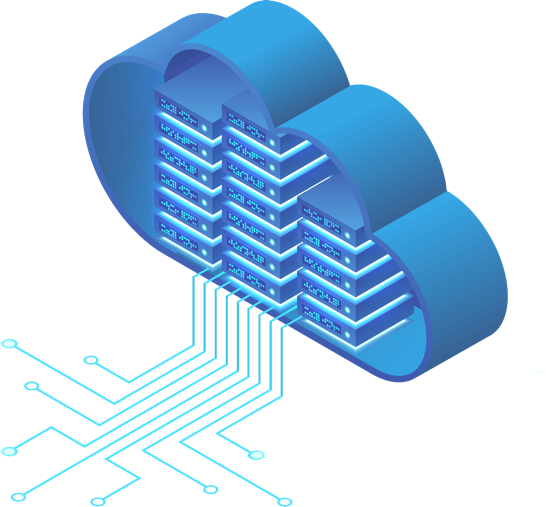 All-in-One Protection
Sophos Firewall offers all-in-one protection that integrates best-of-breed technologies into a single solution.
Unmatched Visibility
Extensive built-in reporting and a rich interactive dashboard highlight exactly what needs your attention the most.
Synchronized Security
Sophos Firewall integrates in real time with Intercept X for Server and Sophos Central to provide a coordinated defense against hacks and attacks.
Central Cloud Management
Sophos Firewall is managed from Sophos Central, our cloud management platform that makes day-to-day management of all your Sophos products easy and scalable.
Deploy in Minutes
With preconfigured virtual machines in both Azure and Amazon Web Services, you can be up and running quickly.
Elastic Auto Scaling
Sophos Firewall integrates with Amazon Web Services Network Load Balancer for elastic auto scaling providing performance on demand.
All-in-One Network Protection
Sophos Firewall includes all the latest next-gen firewall protection you need plus features you can't get anywhere else.
Advanced Threat Protection and Compliance
Sophos Firewall makes compliance easy with the best next-gen protection against the latest advanced threats including ransomware, cryptomining, bots, worms, hacks, breaches, and APTs with unique and innovative technologies designed to catch threats we haven't even seen yet.
SophosLabs Threat Intelligence, powered by deep learning, identifies new and zero-day threats before they infiltrate your network.

Industry-leading IPS performance and protection ensure exploitive malware and hackers are stopped dead in their tracks.

Sandstorm sandboxing provides the ultimate in affordable protection by analyzing suspicious files in a safe cloud environment using the latest technology from Intercept X.

An integrated web application firewall protects your cloud servers and helps meet compliance requirements with protection from SQL injection and cross-site scripting attacks, URL and form hardening, dual malware engines, GeoIP lists, TLS offloading, reverse authentication, and more.
Unmatched Visibility and Insight
Sophos Firewall removes the blinders, providing extreme visibility and insight into all network activity whether it's encrypted, evasive, or elusive.
Xstream TLS Inspection
Industry-leading performance, flexibility, and transparency into all that encrypted traffic on your network.
Application Visibility
Get unmatched clarity into evasive and custom networked applications on the desktop and in the cloud for added control.
Network Health and Threats
Instantly identify suspicious or malicious threats on your network including the host, user, and process responsible.
Built-in Reporting
Take advantage of rich extensive built-in reporting at no extra charge.
Your Firewall and Server Protection – Working Together
Sophos Firewall is part of the world's best cybersecurity system, integrating in real-time with Sophos Central and Intercept X.
Monitor Health and Threats
Sophos Firewall and Intercept X work together to continuously share health information over Security HeartbeatTM so you know the health of your network at a glance and are instantly notified of any active threats.
Automatic Threat Isolation
When either Sophos Firewall or Intercept X identify a threat, they work together to provide an automatic response with dynamic firewall rules and lateral movement protection isolating a compromised host to prevent spread, hacker communication, or data loss.
100% Application Visibility
Intercept X is constantly sharing networked application information with Sophos Firewall to identify, control, and provide SD-WAN routing of your important business apps all while blocking any unwanted apps.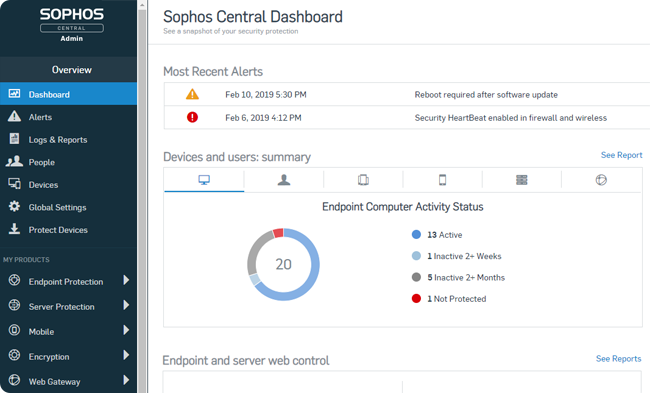 One Console to Manage It All
Sophos Central enables you to manage all of your IT security protection through a single cloud-based platform.
The Sophos Central dashboard consolidates all your alerts, enabling you to focus on what's important. It also makes central management of all your firewalls and other Sophos products a breeze.
Sophos Central is accessible from anywhere, on any device, any time. It doesn't get any easier – and it's free. You don't need to deploy anything or pay extra to make your life easier with Sophos Central.
Deploy in Minutes
There is no easier firewall to deploy… anywhere.

With Sophos Firewall, you can be up and running in Amazon Web Services or Microsoft Azure in minutes thanks to our ready-to-roll preconfigured marketplace virtual machines.

You can choose to pay-as-you-go or bring your own license (BYOL). And whether you're deploying Sophos Firewalls in the cloud or on premises, you can take advantage of our quick and easy setup wizard.

Pre-packaged policy templates for IPS, web, traffic shaping, Application Control, and popular server applications make it easy to get protected out of the box. Then, easily modify it to suit your needs.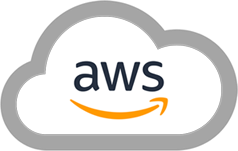 As an AWS Advanced Technology Partner, Sophos is a validated AWS Security Competency vendor, AWS marketplace seller, and AWS Public Sector Partner.
Sophos Firewall is available in the AWS marketplace with a pay-as-you-go (PAYG) license model, or bring your own license (BYOL) to best fit your needs.
Sophos Firewall integrates the latest AWS Auto Scaling functionality and CloudFormation template configuration and logging into our AWS firewall solutions for the ultimate in quick and flexible deployments.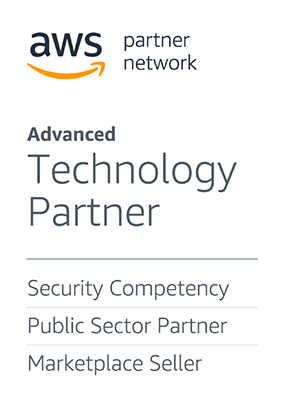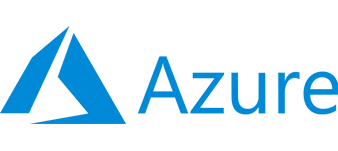 Sophos Firewall is certified and optimized for Azure and is available in the Microsoft Azure Marketplace. Take advantage of the free test drive or the flexible PAYG or BYOL licensing options.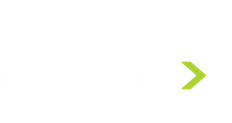 Sophos Firewall is Nutanix AHV and Nutanix Flow Ready bringing the world's best next-gen firewall visibility, protection and response to the industry's leading Hyper Convergence Infrastructure (HCI) platform. Take advantage of a 30-day free trial using our KVM image and flexible licensing. Learn More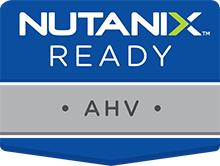 Take it For a Test Drive
Demo all Sophos Firewall's features.
Instant access. No Installation. No Commitment.