Mobile Threat Defense for Android, iOS, and Chrome OS


基于最强大防护功能的移动威胁防御
用于 Android、iOS 和 Chrome OS 的设备、网络和应用程序安全,可以通过 Sophos Central 控制所有端点
深度学习防恶意软件技术与 Intercept X
同类最佳防御与性能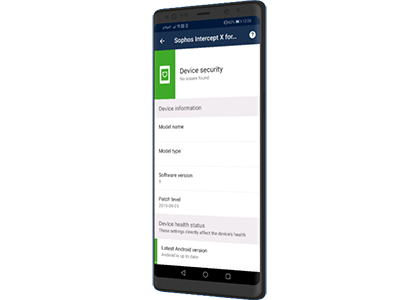 Stops mobile specific threats missed by mobile app stores:
Blocks malware and ransomware, including potentially unwanted applications (PUA)

Leverages our market leading Intercept X deep learning engine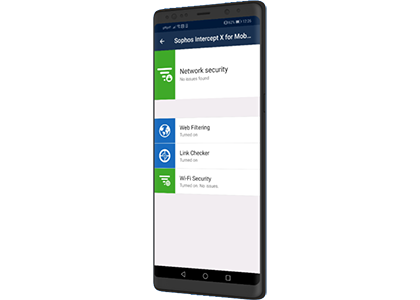 Stop web-based threats that impact mobile devices:
Malicious websites

Unsafe downloads and links

Unsafe Wi-Fi networks

Phishing text messages

Malicious QR codes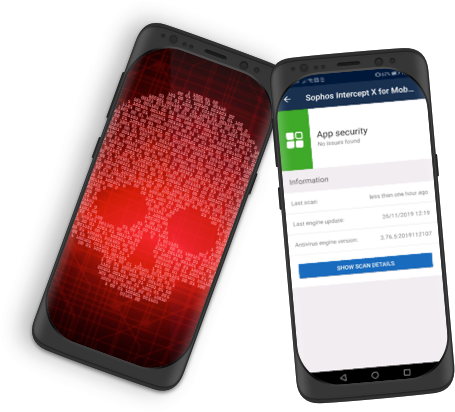 Monitor device integrity to minimize the mobile attack surface:
Version compliance check

Device security compliance checks, including screen lock, device encryption status, jailbreak detection, and more

Recommended device health check settings
强大的安全工具
轻松找到易于使用的工具,如Authenticator、Password Safe、Secure QR Code Scanner和Privacy Advisor
Mobile threats are real, and growing fast
We commissioned the "Seven Uncomfortable Truths" survey recently and it highlighted that of all detected threats, one in 10 was found on a mobile device.
That shouldn't be a surprise – right now, in fact, we probably all have a mobile device with us with access to email. The more reliant we are on a mobile device, the more we increase the risk of that device being the place where a threat first lands. The more emails you open, the higher the chance you might click on a phishing link, for example.
This statistic highlights that we should be taking mobile device security seriously if we want to prevent and detect threats at the earliest possible opportunity.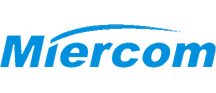 Intercept X for Mobile 称雄第三方测试
Sophos 在 Miercom 的移动威胁防御 (MTD) 行业评估中表现顶级。独立测试公司 Miercom 对顶尖移动安全解决方案进行研究,评估防护功能和拥有成本。Sophos 在这两个方面独占鳌头,表现出针对零日恶意软件和高级攻击的极佳防护能力。
访问 Miercom 网站可获取网站报告。
集中管理
在 Sophos Central 中轻松管理政策设置、报告和提醒
Compliance violation
The mobile user does something which is defined as a compliance violation
Mobile: predefined actions
Sophos Mobile sees that there is a compliance violation and triggers the predefined actions
Wireless: deny network
The mobile user does something which is defined as a compliance violation
Mobile client: alert
When the Mobile user tries to access the web, they see a splash screen telling them that internet access has been restricted
Wireless: dashboard status
The dashboard widget shows one device with red heartbeat